Turbo Urethane Thumb Solids
SKU: TFUTS-AZ-9534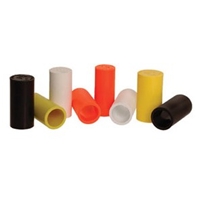 Select Your Options:
Select Your Options:
Your Selected Options:
Gift Wrapping Option: No Thank You
Product Information
Reactive and tech resin technologies go a long way to enhance and improve the performance of today's bowling balls. However, there are great differences in the textures of these materials, which can wreak havoc on your release and timing. Turbo 2-N-1 Grips was the first to introduce Urethane Thumb and Finger Solids. Our Urethane solids act as an insulator protecting your thumb and fingers from the tacky and sometime abrasive textures of various resins giving you a consistent feel regardless of the type of ball you're using. They carve with ease and remain the #1 Urethane solid on the market.