Brunswick Vintage LT-48 Bowling Ball
SKU: BRU60105607
Special Offer!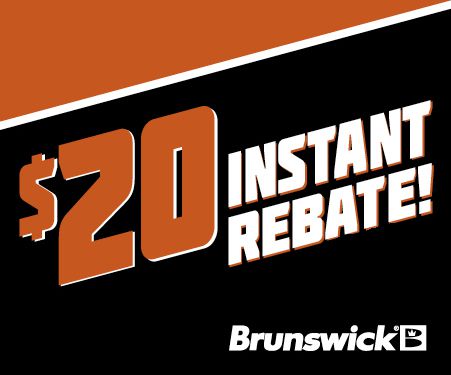 Instant $20 off the Sale price. No Coupon Needed.
Select Your Options:
Select Your Options:
Customize Your Ball Finish
?
Drilling Protection Plan
?
Drilling Service Options
?
Engraving- OVER 10 CHARACTERS/SPACES, YOUR BALL WILL NOT BE ENGRAVED.
?
Your Selected Options:
Warranty- Bowling Ball: No Additional Warranty
Customize Your Ball Finish: No Customized Finish
Drilling Protection Plan: No Drilling Protection
Top Weight: No Preference
Gift Wrapping Option: No Thank You
Drilling Service Options: No Drilling Service
Engraving: No Engraving
The Vintage LT-48 combines old-school styling with new technology to make this ball an instant classic. This solid black ball takes the 3C solid reactive coverstock and combines it with the Medium RG symmetric core to create extra control, carry, and consistency of a variety of lane conditions. The length and versatility of this ball match up well with bowlers that have a slower ball speed and higher rev rates.

I am very excited about the Vintage LT-48. This ball provides outstanding length allowing me to relax and roll the ball to the breakpoint without any concern for early hook. - Johnny Petraglia

Color: Black Solid
Core: LT-48 Medium RG Symmetric
Coverstock: 3C Solid Reactive
Factory Finish: 500 Siaair Micro Pad, Royal Compound, Royal Shine
Reaction: length with entry angle
Radius of Gyration (RG): 2.603
Differential (Diff): 0.038
RG and Diff are based off of 15 lb. balls
Hook Potential: 120 (scale: 10-225)
Length: 190 (scale: 25-235)
Breakpoint Shape: Angular
Recommended Lane Condition: Medium-Oily


The new 3C reactive coverstock describes our special low friction coverstock formulation. The 3C reactive coverstock produces enhanced control, consistency and carry on a variety of lane conditions. This new cover will benefit slower ball speed and higher rev rate bowling styles on medium to light oil lane patterns.

The new LT-48 Medium RG Symmetrical core features an old school looking tall and smooth cylinder design. The new high volume core shape produces added length and improved versatility.

With its Royal Shine Finish, the Vintage LT-48 skids naturally through the front, storing axis rotation for the backend to provide greater entry angle to the pocket and outstanding pin action.

The Vintage LT-48 can be drilled using the standard drilling techniques developed for symmetric core bowling balls.

At Brunswick, the unique core shape of each individual ball is used for weights from 14 to 16 pounds. This approach to lightweight ball engineering provides bowlers with consistent ball reaction characteristics across this weight range. At 12 and 13 pounds, Brunswick uses a generic core shape with a RG-differential that is close enough to the 14 to 16 pound shape so the same drilling instructions can be used.